Participants
Page available in: Português ¦ 中文 (China) ¦ தமிழ (Tamil)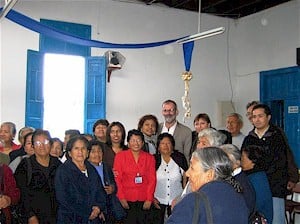 A community party in the Centro Adulto Mayor, Cerro Azul (rural Peru)
Thank you very much for volunteering to take part in the 10/66 studies. You are one of over 43,000 people to have been interviewed so far, as part of our research programme in 20 countries worldwide. This figure includes 21,635 older people (and counting), and a similar number of their family members.
2,885 older people have taken part in our pilot studies
18,454 older people have taken part in our population-based studies
296 older people have taken part in our randomised controlled trials
We appreciate every individual contribution. You have given us your time, told us much about your health, your background and your living circumstances, and in many cases you have given us samples of your blood for analysis. We will always remember our obligations to you.
All information is kept confidential, and will not be published or passed on to anyone else in a way that allows you to be identified.
The information you have given us will be used to improve our understanding of the health and social circumstances of older people in your district, and others like it, and for no other purpose.
We hope, particularly, to use the results of the studies to

help efforts to prevent dementia and other health conditions.
work to improve the general health of older people.
argue for more and better healthcare services and support both for older people with long term illnesses and their family members.

We aim to make sure that you, and all the other participants in the study are among the first to receive news about the project and its findings. We will do this through:

This website
By email, if you would like to register for updates. Click here.
A regular project newsletter throughout the lifetime of the project. Click here.
Workshops to be held every year, in your local community. Click here.

We would like to hear from you. Do you have any feedback, questions or suggestions about the project, your participation in the project, or this website? Click here.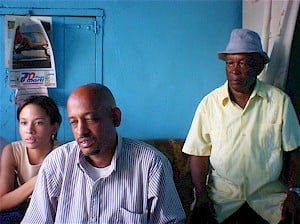 Community leaders in Santo Domingo are supporting the study
Can we be of help?
How do I contact my local project team? Click here & select your local project centre.
How do I get a copy of the project newsletter? Click here.
How do I find out about results from the project? Click here.
How do I find out more about dementia Click here.
How do I get help for myself, or a relative? Click here.
Is there help available for family members of people with dementia? Click here.